There are various platforms on which you can find my photoraphy. To get an overview of my best works, I recommend checking my portfolio website first.
Photo Portfolio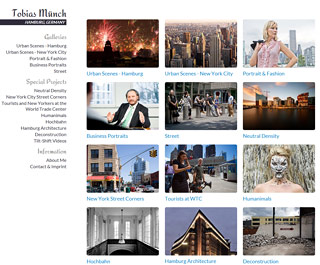 My portfolio website provides an overview of my photographic works. This is the best place to start if you are interested in my work. Galleries are available for various genres. Additionally, I present specific projects that I am currently or have been working on.
Tobias Münch - Photography Portfolio
Instagram
Nowadays, Instagram is the main social platform where I show my work:
Kotogoto Daily Photoblog
From 2006 to 2018, I posted on this photoblog. It is still online as an archive.
flickr
Before Instagram, I used flickr and you can still see my archive until 2017 there.